2019 Lexus NX: the no-compromise compromise
March 29 2019,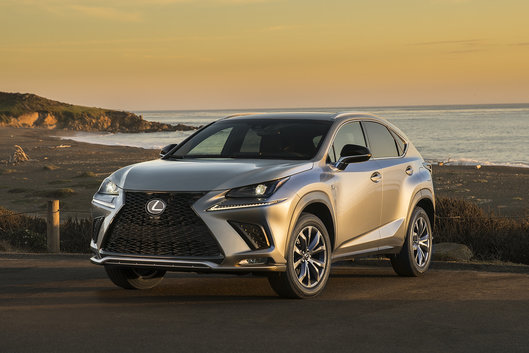 The Lexus NX is a luxury sport utility vehicle that doesn't require any compromise from its owner. It's spacious, refined, behaves like silk on the road, offers plenty of interior space and the latest technologies.
It's also versatile while not being too big to drive around in the city. It features plenty of power under the hood, but it is also very fuel-efficient. In other words, the new Lexus NX is the no-compromise compromise between a larger luxury SUV and smaller model that has less features.
The NX returns this year with the same changes we saw on last year's model. There's a new grill that's both aggressive and elegant, and the overall shape of the Lexus NX is more aerodynamic. It's still a very good-looking compact luxury sport utility vehicle, and it still stands out against lesser compact SUVs that have a more generic design.
Inside, the 2019 Lexus NX features a 10.3-inch center screen that replaces the old 7.0-inch screen. In addition, the interior's ergonomics and ease of use have been greatly improved and adapted. There's nothing not to like here about the 2019 Lexus NX.
The same can be said about the Remote Touch panel which will be larger and even easier to use. Rear passengers get their own air conditioning controls as well. New features like a foot-actuated rear tailgate are also added to the NX.
There are two versions in the Lexus NX lineup starting with the Lexus NX 300. This model will however be powered by the same proven 2.0-liter turbocharged four-cylinder engine that has been around in the Lexus NX for a while. The Lexus NX 300h hybrid is also back. The latter is particularly fuel-efficient, but in both cases, we get impressive fuel economy in the 2019 Lexus NX.
On the road, the 2019 Lexus NX benefits from sharper road handling thanks to an improved suspension that accentuates both performance and comfort.
To learn more about the 2019 Lexus NX or the future 2019 model, contact us today at Lexus Laval!