Lexus Genuine Dash Camera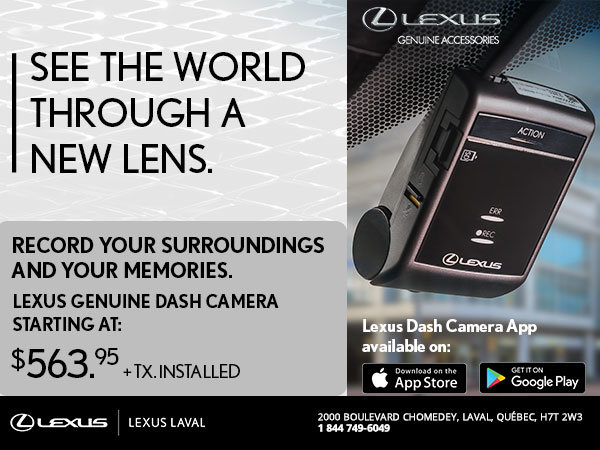 See the world through a new lens.
Experience, save and share your drive with a Lexus genuine dash camera.
- Automatically starts recording when you start your vehicle.
- Footage is saved to an 8GB industrial grade micro SD card in crisp 1080p HD quality.
- Catalogue memories with 4 different recording modes: Adventure Mode, Incident Recording, Parking surveillance, and Interesting Event.
- Seamless integration, with no visual screen for less distracted driving.
- Collisions are automatically saved and protected for secure retrieval, including GPS location, speed and G-force details.
Speak to a Parts Advisor about a Lexus Genuine Dash Camera today.