Prepare your Lexus for winter today
September 29 2017,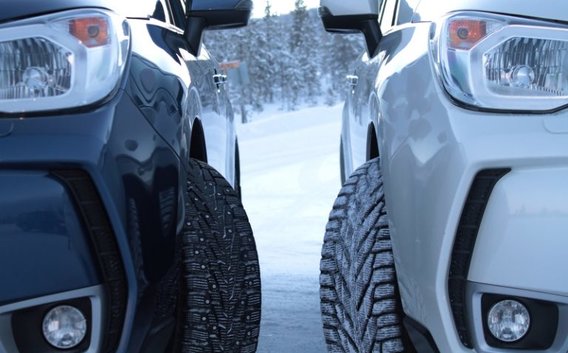 The month of September was incredible, no question about that. In fact, we had our summer in September, quite simply. That said, the 30-degree weather can't last much longer, we all know that. Soon, winter will be upon us, and it's the perfect time to make sure that our Lexus will be ready.
Now, Lexus models are perfectly capable of facing winter, but that doesn't mean that we don't want to make sure it is in tip-top shape and that we have the right equipment with us when the first snow fall begins.
With that in mind, here are some tips that will help you through the winter in peace.
Winter tires
We all know it, but we tend to forget it. Winter tires are the only point of contact between your vehicle and the road, so it is important that you have quality winter tires that are in good condition.
You can check the condition of your tires several different ways, or you can just think about how they were behaving last winter. Generally, after three or four seasons, your winter tires will be too worn out to be effective. If your tires are already worn out or you do not think they will be able to survive another full winter, it is better to replace them before the snow and cold arrive.
Maintenance
With the changing temperatures, intense cold, sand and salt on the roads, and the need to sometimes push your engine and your vehicle to pull yourself from a snow bank, winter is not kind with our vehicle. It is therefore important to have it inspected and serviced before the cold season arrives. An oil change is a minimum, and we must also ensure that our battery will be able to start the engine on very cold January mornings.
The windshield
Cold and snow continually affect our visibility in winter. A good solution to the problem is to get winter windshield wipers that are more resistant and better suited to snow. It is also very important to make sure you have extra windshield washer at all times because you know how fast the sand on the roads can hinder your visibility. There is nothing worse than driving in a snow storm when you can't see anything.
Another good tip is to have a winter kit with you in the vehicle. This kit should contain salt, a shovel, booster cables, warm clothes, a charger for your cell phone, and even flares.
To learn more about how we can help you get your Acura ready for winter, contact us today at Lexus Laval!