Discover the models offered in the 2017 Lexus IS family
July 31 2017,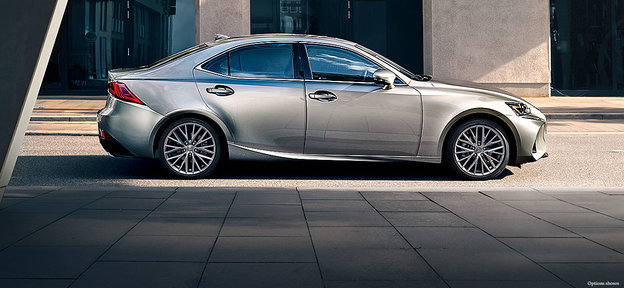 The Lexus IS was one of the most talked about vehicles when it arrived on the market several years ago. Initially, Lexus' main objective was competing with the BMW 3 Series when it came to performance and road behavior. After nearly two decades on the market, Lexus can say mission accomplished.
The 2017 Lexus IS receives several improvements this year to make the model more competitive, starting with a new design at the front and rear. On the road, the 2017 Lexus IS remains a car that combines comfort, performance and refinement, and that will ultimately appeal to those who do not want to compromise.
The new IS is available in three versions: Lexus IS 200t, Lexus IS 300 and Lexus IS 350. Here is a summary of these three versions that ultimately stand out from each other mainly when it comes the engines and the equipment levels.
Lexus IS 200t
The Lexus IS 200t is offered for just over $ 40,000 and is powered by a 2.0-liter turbocharged 241-horsepower engine that also offers 258 lb.-ft. of torque at only 1,650 rpm. The IS 200t transmits it's engines power to the rear wheels through an 8-speed automatic transmission, one of the few eight-speed gearboxes offered in this segment.
Lexus IS 300 AWD
The Lexus IS 300 AWD is equipped with a 3.5-liter V6 engine that develops 255 horsepower and 236 lb-ft of torque. Power is sent to all four wheels through a six-speed automatic transmission, and the IS 300 AWD can reach 100 km/h in just 6.9 seconds. The IS 300 AWD is available starting at $ 42,950.
Lexus IS 350 AWD
The Lexus IS 350 AWD is the most powerful model in the 2017 Lexus IS family. It is powered by a 3.5-liter V6 engine, but the power increases to 306 horsepower and torque reaches 277 lb.-ft. This is enough to reach 100 km/h in less than 6.0 seconds. The Lexus IS 350 AWD is available starting at $ 53,350.
Come today at Lexus Laval to discover the all-new 2017 Lexus IS!