Service Advisor
January 26 2018,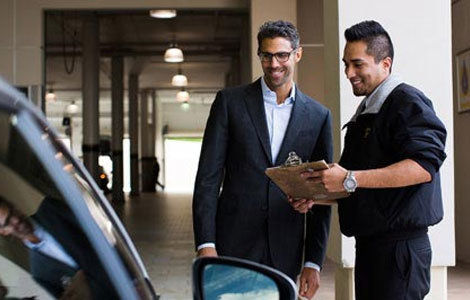 Innovation, excellence, distinction and team spirit are important values for you? Join the LEXUS LAVAL team.

Lexus Laval, a high-end dealership with a high sales volume, is currently growing and is looking to fill a Service Advisor position.

We are looking for a candidate with 3 to 5 years of experience to offer a unique experience to our clients.

If you are motivated by challenges and, for you, offering excellent service to all our customers is important, you are the ideal candidate for us. Within our group, the employee is at the heart of our concerns, just like our clients.

The successful candidate must have a valid driver's licence and be bilingual.

Advantages of the position:

- Competitive compensation plan;
- Public holidays above the market;
- Sick and mobile leave;
- Group insurance;
- Continuing training;
- Outstanding team spirit.

Main Responsibilities:

- Greeting clients;
- Collecting information required to identify and define vehicle repair and maintenance needs;
- Advising customers on maintenance and other work, while explaining billing to customers.

Required profile:

- Having 3 to 5 years experience as a Service Advisor in a dealership;
- Offering great customer service and having a concern for very high customer satisfaction;
- Knowing the Reynolds system (an important asset);
- Demonstrating professionalism at all times;
- Being dynamic and having a strong team spirit;
- Having intermediate to advanced English;
- Possessing a valid driver's licence.

We offer a competitive compensation plan and a very attractive range of benefits.
Apply for this position